A Chiropractic Touch - Gortin
Nestled in the quiet hills at the foot of the Sperrins in Gortin, Near Omagh, County Tyrone,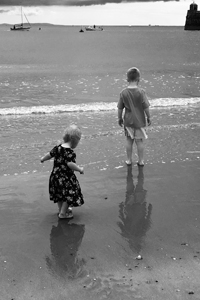 A Chiropractic Touch was started in 2008 with a vision of creating a family friendly family practice providing a safe and relaxed environment for everyone.
Babies and children can receive chiropractic treatment at A Chiropractic Touch to help ensure their physical and emotional health while teenagers and adults can restore their body's self-healing and self-regulating properties.
On your first visit to A Chiropractic Touch
Dr Emir Lervy DC will provide a full consultation, followed by a thorough examination to identify the areas causing the problem. Adjustments are then delivered to these areas, freeing the tension in the joints and restoring the body's natural patterns.
After this first visit you will be told where the problem is, how long it will take to correct and steps you can take at home to help you get well as quickly as possible and stay well for a lifetime.